Large, modern and strategically located by the sea and only 1 km from Jorge Amado Airport, the tourist port of the Cacao Coast, provides easy access and convenience for the public.
Characteristics: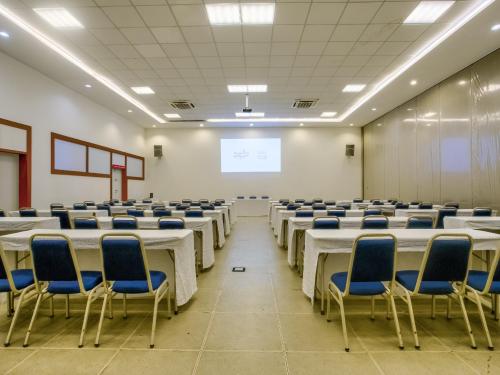 It has about 1,000 m² distributed on 02 floors.
On the 1st floor, a hall of 305 m² which is subdivided into 03 rooms of 100 m² each, with capacity for 100 people, in auditorium, each. In addition to these areas also has foyer of 130 m² (ground), and 110 m² (1st floor).
Balcony 80 m² (1st floor), kitchen and toillets.
On the ground floor, a hall of 228 m² which is subdivided into 02 rooms of 151 m² and 100 m², with capacity for 200 and 100 people in auditorium, respectively.
It has a team highly prepared to meet the client in their expectations, with quality.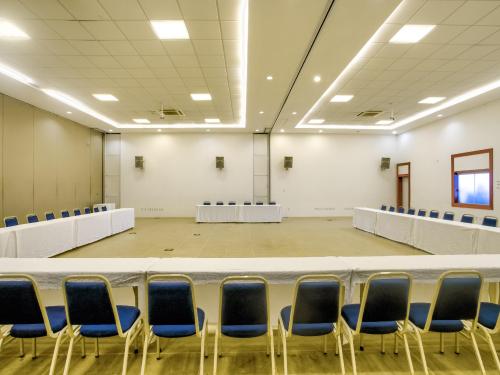 The Convention Center was designed to adapt to different types of events, without interference between them, since the halls have modular partitions with total acoustic insulation, right foot of 4.80m
Independent entries and are column-free.
Technical information:
Power Generator;
Air-conditioned rooms;
Wireless internet;
Equipment: multimedia projector and sound system;
Ease of installation of simultaneous translation service;
Parking.